TandDyreklinikken Level of Excellence in Veterinary Dentistry (LEVD)
Would you like to become a veterinary dentist? If yes, this programme is for you. You will be taught every kind of dental treatment that could come your way as a practising veterinarian specialising in domestic pets.
The programme combines theoretical lectures, numerous practical training sessions, and homework and has no more than eight participants per class for maximum benefit. This applies to both theoretical teaching in class, where discussions on a professional level are easier, and in practical training sessions, where there is plenty of equipment, and time spent waiting for your teacher is kept at a minimum.
At the same time, small groups create a safe environment that makes questions and exchange of experience a natural part of classes.
Course Master is Jens Ruhnau (DVM, specialdyrlæge i veterinær odontologi, EBVS European Veterinary Specialist in Dentistry, Dipl.EVDC). Other co-teachers may be invited for selected topics – if this is the case, it will always be at Diplomate specialist level.
The programme consists of six modules and an exam – 20 days in total. The teaching modules are supported by home assignments that participants must complete in between modules. A certain number of hours for 'homework' must be expected.
Depending on the amount of equipment and materials for dental treatment your clinic has, you might need to make some purchases. If you have nothing more than a dental unit, dental x-ray, and a few tools for scaling and tooth extractions, you could need equipment in the vicinity of DKK 30.000.
Obligatory home assignments must all be approved, before participants can sit for and pass the exam.
We reserve the right to changes.
An English taught LEVD course will be scheduled according to interest. Sign-up (no-binding) and we will return with proposed dates when a group is forming.
Anatomy

Embryology

Dental x-ray
Periodontology
Dental units
Hand instruments
Ergonomics
Depuration/scaling/COHAT
Dental Charts
Periodontal surgery
Implementation of dentistry to your clinic
Home prophylaxis
Pain management
Local analgesia
Dental fractures
Stomatitis
Resorptive lesions
Extractions
Restaurations
Vital Pulp Therapy (VPT)
Occlusion and malocclusions
Basic orthodontic treatment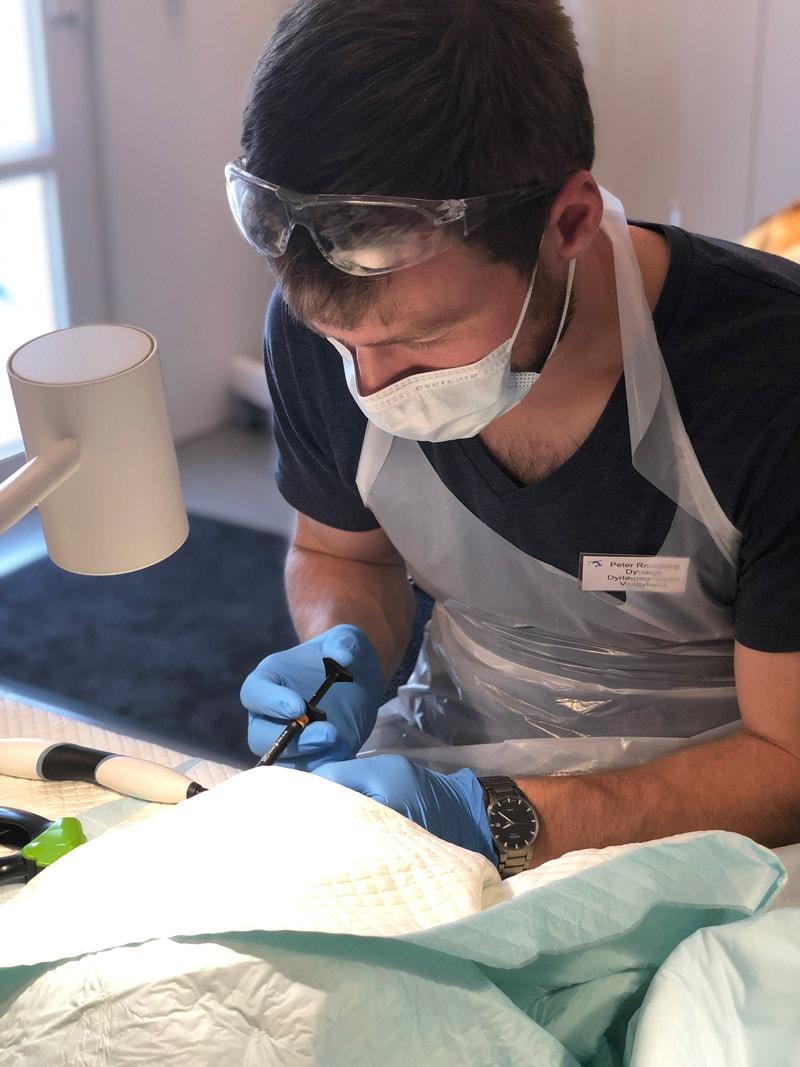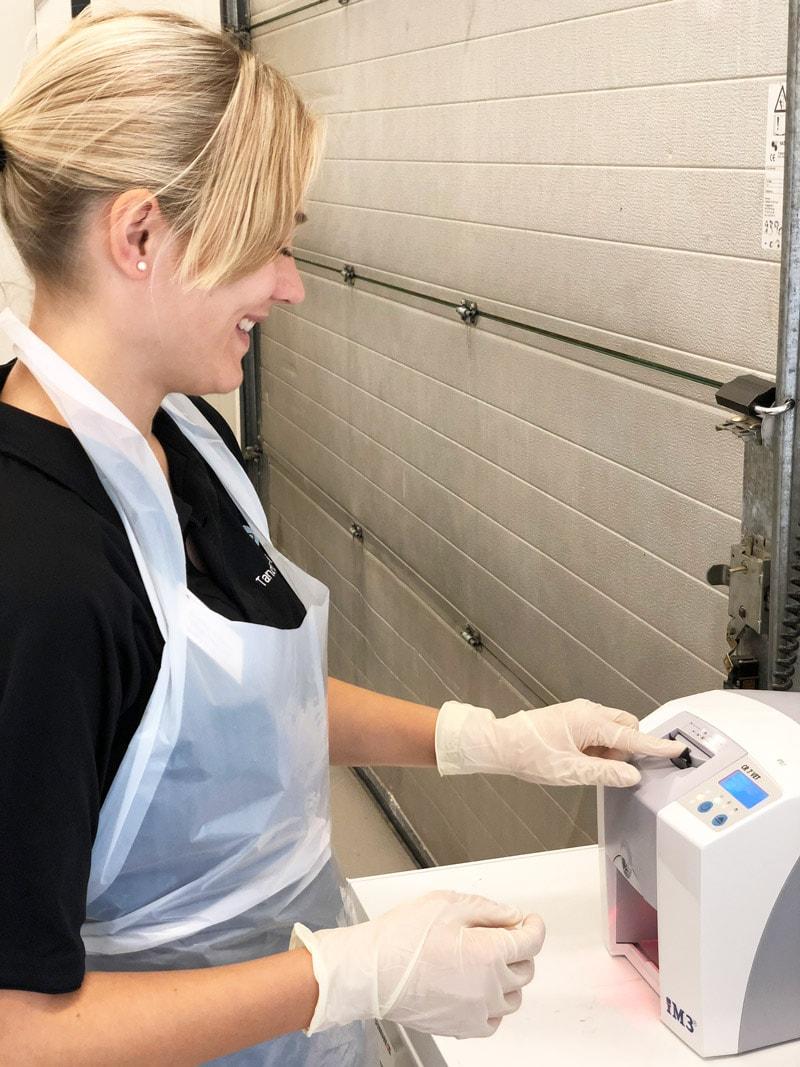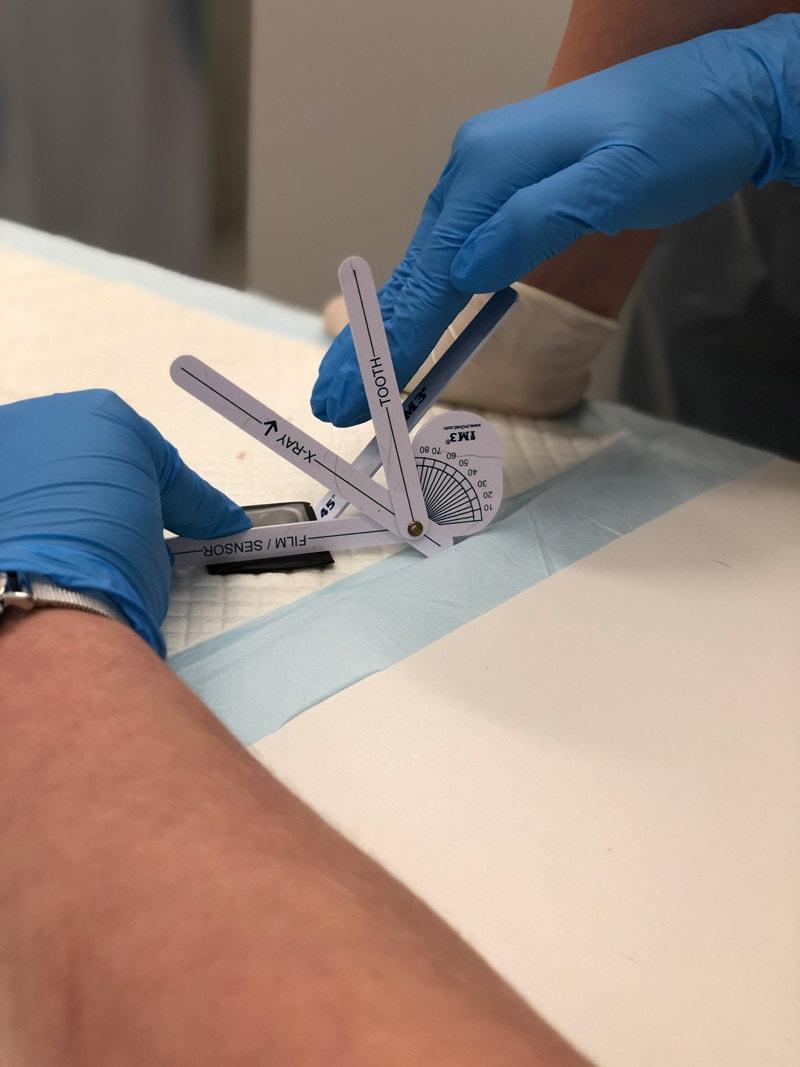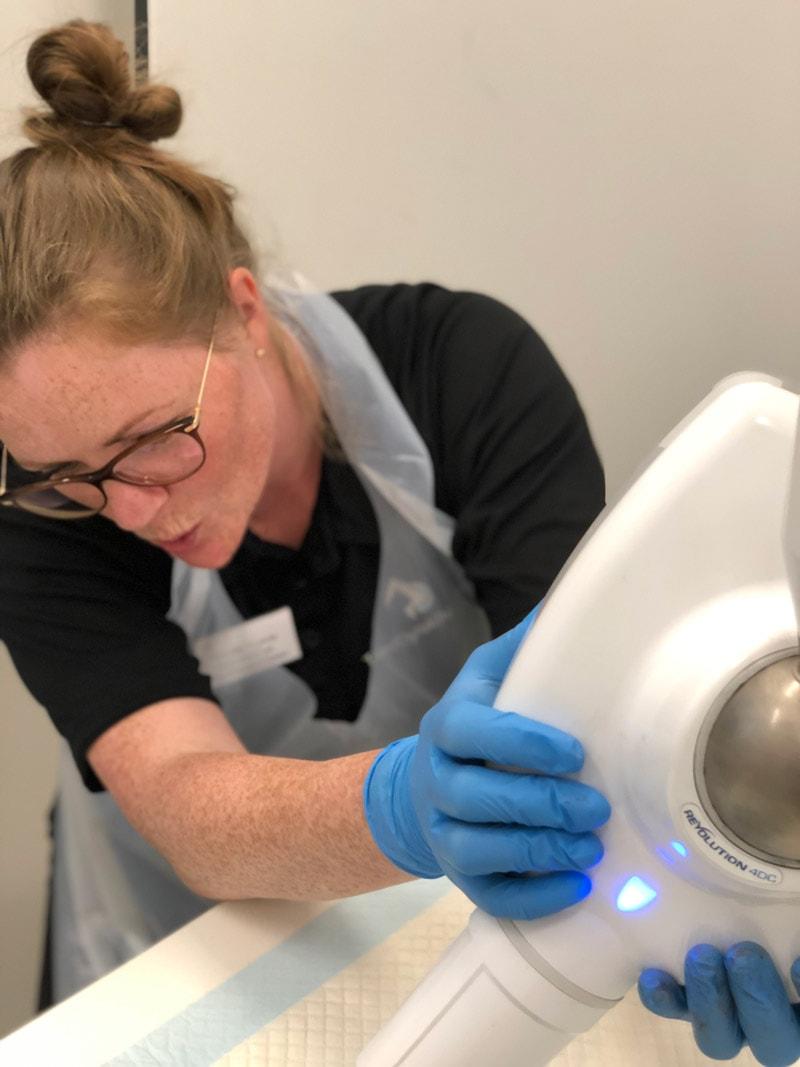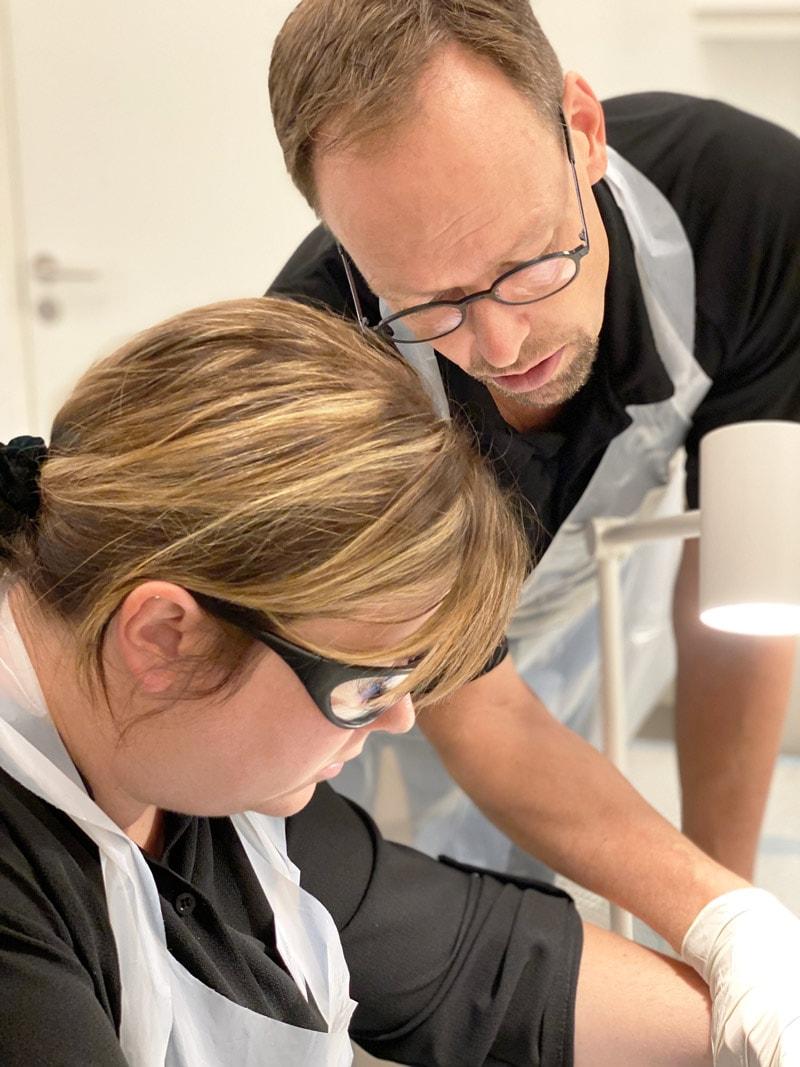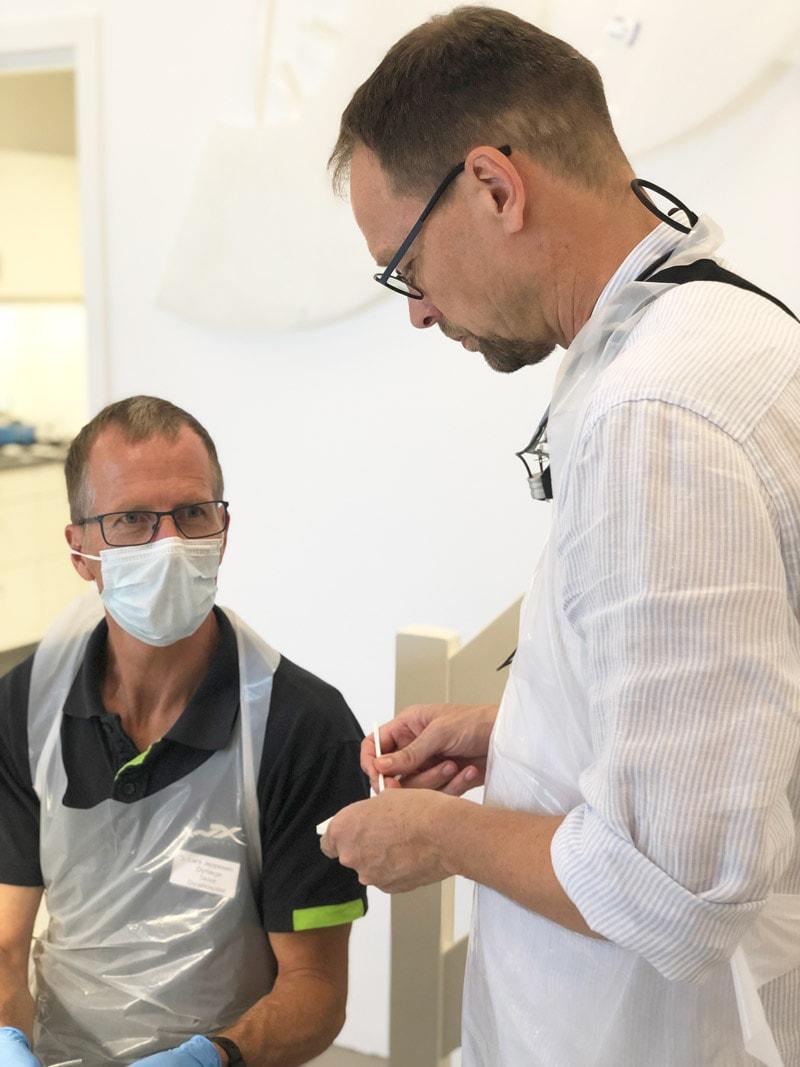 Exam is a one-day event, divided into a practical part in the morning and a theoretical part in the afternoon.
The practical part is a 6-hour examination, where the candidate is asked to perform a number of procedures on cadavers. The theoretical part is a multiple choice questionnaire that must be finished within two hours.
For the practical part of the exam, each candidate is equipped with a dental unit with low-speed motor, high-speed turbine, 3-function syringe and ultrasonic scaler. All candidates must bring their own hand instruments, filling materials, loupes etc. for performing any procedure learned during the courses.
Dental x-ray units are available for candidates to share.
Passing grade is 50 % for both the theoretical and the practical part of the exam. Each part must be passed separately to pass the exam.
There will be no re-examination, but candidates who fail their exam can purchase a seat for the next exam to be held to have one more try.
Candidates that pass the exam will receive a diploma from TandDyreklinikken stating that they have successfully passed the exam to gain our Level of Excellence in Veterinary Oral Surgery.
Participants that follow the modules, but do not pass the exam, will receive certificates for their participation in each module.
A number of mandatory assignments must, within a given deadline, be handed in and approved before a participant can sit for their exam.
If a participant fails to attend a module, a replacement assignment must be written, according to the course master's instructions, and handed in within a given deadline. If a participant fails to attend three or more of the six modules, they will not be eligible to sit the exam, even if a replacement assignment has been approved.
An English taught LEVD course will be scheduled according to interest. Sign-up (no-binding) and we will return with proposed dates when a group is forming.
Price DKK 124,000 (excl. VAT).
The price includes teaching, handouts, textbook (Wigg's Veterinary Dentistry – Principles and Practice, 2nd. ed. af Heidi Lobprise ), meals during courses, and exam.
A deposit of DKK 10,000 (excl. VAT) must be paid no later than 2 weeks after registration.
Remaining course fee (DKK 114,000, excl. VAT) must be paid no later than 6 weeks prior to course start (module 1).
Registration is binding. In case of withdrawal, deposit will not be returned.
It will not be possible to have a refund of your course fee after classes have started, and your place cannot be transferred to anybody else.